Search Engine Optimization (SEO) + Realtime Search Engine Ranking Reporting
Search Engine Optimization can be an arduous task, but it doesn't have to be. With our Search Engine Optimization + Realtime Search Engine Ranking Reporting, we provide you with a remote SEO manager who carefully researches and integrates the most highly searched, relevant keyword terms in your site to help raise your pagerank across multiple search engines.  We then provide you with monthly reports that show you how and where your site is improving in the rankings.
Read more about Why You Can't Afford NOT to Invest in SEO>
100% of our clients see significant improvement! Most of our clients have achieved placement on the FIRST PAGE of Google within 6 WEEKS!
Integration of a well researched group of specific keywords that receive a high volume of searches on all search engines and are specifically related to your site, industry and target audience
Properly placed meta information, keywords and descriptions to maximize your visibility and increase your page rank across multiple search engines including Google, Bing, and Yahoo.
Monthly ranking reports sent to your inbox  showing your position in the search results across multiple engines, and which pages in your website are getting the best rankings
"After just 6 months of service, we got a call from Channel 9 news wanting an interview because we're ranked #1 on Google!! Our business has exploded… if you're looking for the best SEO service at the best price, search no more!!" -SEO Client in Denver

But we've already 'done' SEO, you say?
SEO takes time to bear fruit and isn't a one-time endeavor.  It's an ongoing, organic process that requires periodic revisiting to ensure quality and relevant links. To suggest you should only strive to be high quality and relevant once wouldn't be something you'd even consider in other aspects of your business.
You can't build up a positive search ranking overnight – you may not see immediate results, but you will see results!   For some industries, it happens within 3 months, and for others it can take a bit longer.  That's why our Primary SEO is a 12-month program, because building up your ranking slowly and organically is the absolute best and most long-lasting way to improve your SEO.
It's common knowledge these days, that a strong Search Engine Ranking can greatly increase your site's traffic and visitors –and as a result, the amount of business you receive from your site. This traffic is also known as Organic traffic, rather than traffic induced by the placement of advertising.
Recent 2015 studies have shown that nearly 65% of all website traffic comes from Organic or natural search results. On average, organic traffic is responsible for more consumers finding your website than any other channel.
Search Engine Traffic
Referring Sites
Direct Traffic
Other
93% of all online experiences begin with a search.
How can you achieve higher rankings + create real, measurable results?
We make it easy.  Monthly reports deliver clear results that you can measure over time.
This process begins with detailed keyword research for your website, along with a comparison of those keywords to the actual demand of recent 35 days of search requests.
The keywords are put in top ranking order, and ideal metatags are then generated and inserted into the site. Once this is completed, a complete copy of your sitemap is directly inserted into the databases of the primary search engines – Google, AOL, Bing, Yahoo, and others. This greatly accelerates the primary engines' index process, bypassing the current back log.
We then also hand submit the site to all of the remaining relevant search engines and directories, based on geolocation and language.
Once this is completed, we generate a baseline Primary Search Engines Ranking Report, which shows your current position BEFORE the new update. Each month, we run the same report to evaluate the progress, and make adjustments. The site is then put through the same process again, and resubmitted. This process continues for the length of your subscription, and monthly reports are included in your subscription.
Better SEO = More Traffic = More Sales!
"I'm really excited about the SEO results – even better than I expected! It's fun to watch the numbers improve and it's happening so fast. Amazing!"
-Yampa Valley Hot Sauce Company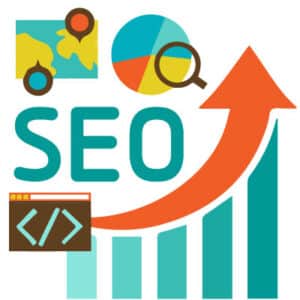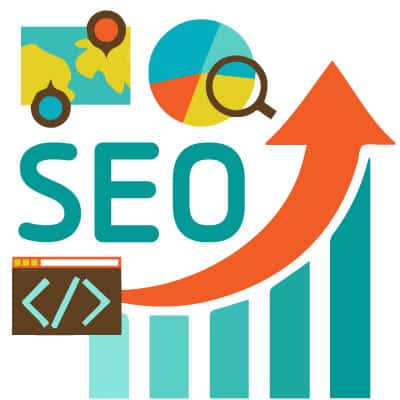 Primary SEO
12 Months: $229/month
Accelerate your page rank and increase site traffic with our Deep Indexing and Ranking Monitoring.  We guarantee your search engine rank will improve!

Monthly ranking reports are sent directly to your email inbox so you can see the results in your search engine rankings and which keywords are earning the most attention! A 12-month service contract is required.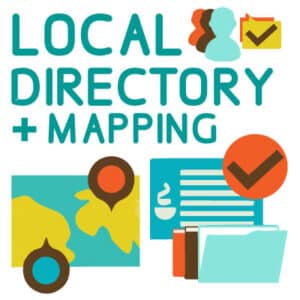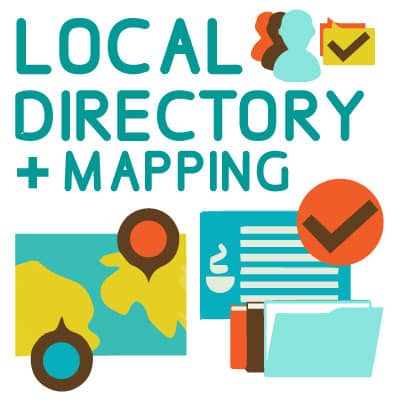 Links + Maps
45 Links: $799
95 Links: $999
150 Links: $1299
SUBMISSION + SYNCHRONIZATION
This process deals with local and regional directories mapping and creates inbound links – you choose how many links you want.  More links = higher rankings. This is an add-on to Primary SEO, but has a more regional focus. Let us clean-up your existing citations, fix incorrect information & build new listings that boost your local authority in Google and make your location appear in map searches. Quartertly Reports are provided to track the process.
Yes, I want more site traffic!
Call 303-408-1029 or complete the form below and we will contact you to get started!
BluErth will run a true ranking report every month that shows exactly where the site ranked for each phrase on each engine, giving a true picture of performance and assessment.  This report arrives directly in your inbox every month.
Adjustments can be made as needed to the chosen phrase selections based on report results and the whole process is repeated to maximize your site's impact and search results rankings. Generally 3-4 submissions and assessments should be carried out in succession in order to build a solid ranking footprint.
Get A FREE Ranking Report
Sign up below to get a FREE Ranking Analysis Report of your site, and then look over the results to see if BluErth can help you reach your Search Engine goals quickly and efficiently.
WANT THE GEEKY DETAILS? READ ON...
The process of creating a strong search engine ranking footprint on several different search engines is daunting, and can seem overwhelming. Each Search Engine has its own unique formula or algorithm that is used to determine how your site will rank in comparison to your peers, with over 290 search engines available worldwide.
Google searches represent 67.5% of the market share –but the other engines still represented a fairly large market of 32.5% -too much to simply ignore. After all, even a small percentage of the worldwide search engine traffic could create an enormous amount of business and revenue for any online business.
Some of the newer engines use what is known as sitemap referencing, which calls for a online roadmap of your site to be indexed into their databases, while many of the older engines still rely on the method of meta tags, or key phrases used by searchers to find the results they are looking for.
In order to reach all possible engines, it is necessary to create an XML sitemap for your site, and submit it to the newer engines, as well as determine the ideal key phrases that are appropriate for your target audience to create meta tags for your site for older engines, and submitting a request be indexed in accordance with their guidelines as well.
When determining these phrases, we'll consider several factors in our keyword selection –the phrases need to be relevant to your site content, and should be scored based on the potential business that might be referred.
Newer engines using Sitemap technology will index and begin ranking your site within 2-3 weeks, while the older engines will take up to 7 to 8 weeks to complete their indexing process.